Atishi Marlena, the 37-year-old advisor to Delhi Education Minister Manish Sisodia, was at a meeting with NGO Teach for India members when she received a letter that contained cancellation of her appointment.
Marlena is one of the nine functionaries of Aam Aadmi Party who have been sacked by the central government through an order by the Ministry of Home Affairs as these posts were "not in the list of posts approved for the Ministers and Chief Ministers of Govt of NCT of Delhi."
Marlena, who served as an advisor from July 2015 to April 17, 2018, played a key role in transforming the face of Delhi's government schools. She has been spearheading the Delhi Government's interventions in the field of education She also played a crucial role in drafting the manifesto of AAP in the Delhi Assembly elections.
These are incredible solutions and positive impact Marlena and her team brought in the public schools of Delhi-
1. Increased budget, better infrastructure
Delhi Government became the first to allocate 24 percent of its budget on education. It allocated Rs 11,300 crore for education in the budget for 2017-18.
Most of the government schools were revived with new infrastructure, old buildings were painted, new benches and tables were introduced and overall facilities were enhanced to bring government schools at par with private schools.
Sarvodaya Bal Vidyalaya on Deendayal Upadhyaya Marg became the first Delhi government school to host facilities like audio-visual teaching aids and projectors. In addition, mega Parents Teacher Meetings (PTMs) were conducted at government schools, which was rarely done earlier.
Since finding land to construct new schools was challenging, the government constructed new classrooms. About 8,000 new classrooms were constructed across various schools.
In addition, 200 "mentor teachers" appointed to support schools and teachers locally. New workbooks and teaching material were designed.
2. Improving learning levels in three months through Mission Buniyaad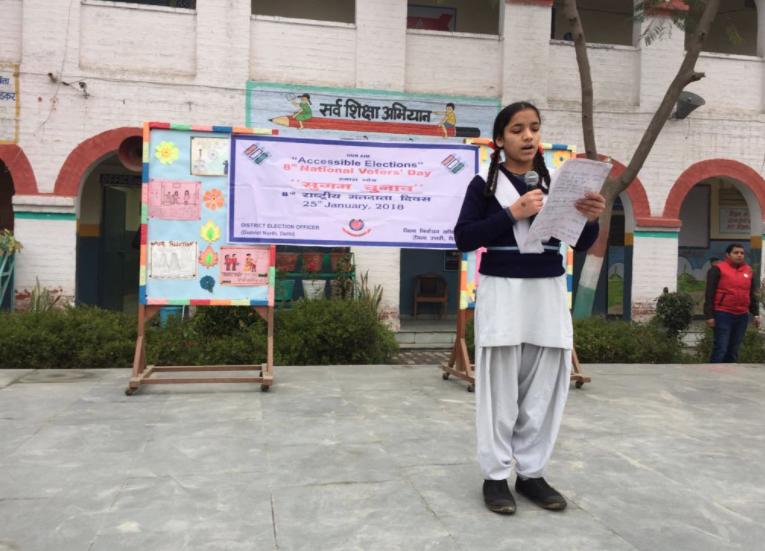 Aimed at improving learning levels of primary and secondary students, the initiative will work towards children of Classes III to IX and make them able to read, write and do basic maths in the next three months.
As part of the campaign, two-three hours of focused activities will be conducted by the school teachers every day with those students of Classes III to IX who cannot read their textbooks or solve basic numerical.
Students are assessed according to their reading levels, based on which they are enrolled in specialized 'Mission Buniyaad' classes. The government has also reached out to parents to utilize the summer breaks and stay back in Delhi to send their child to school for remedial classes.
3. Happiness Curriculum, Teacher Development Coordinator (TDC) programme, and many such initiatives
The unique Happiness Curriculum initiative was created to increase the "happiness equality" levels of the students. A new course named "Happiness" was introduced for classes Nursery to eight. The activity-based curriculum was formed with help of a team of experts, organisations, universities and individuals, including government school teachers. No formal examinations will be conducted on this course and the children's progress will be assessed through a "Happiness Index".
TDC was introduced in 2017 as a platform for peer learning among teachers. 50,000 teachers of the Directorate of Education (DoE) were asked to contribute in shaping the agenda of teaching/learning in their schools.
As part of School of Excellence scheme, five English-medium government schools were planned. Out of these five, one was opened in February 2018 in Dwarka Sector 22. With good infrastructure, hand picked teachers and only 25 students in each class, the government aims to include these schools in the CBSE's list of top 100 schools within the next ten years.
4. Better Results, migration from private to government schools
As per this report, the pass percentage of Class X examination has showed phenomenal increase over just three years from 48% in 2005 to 84% in 2008; the number of appeared candidates increased by almost 23% and passed candidates almost doubled during 2004-05 to 2007-08.
The gap in the pass percentage between Government and Private Schools has decreased from 13.02% in 2005 to 2.11% in 2008. –
As per a report by The Wire , around 400 students from private schools migrated to the government-run  Sarvodaya Vidyalaya in Rohini.
5. Private schools refunding excess fees
Delhi Government issued Show-cause Notice to 449 Private Schools over 'Excess Fees' in 2017. The notice demanded private schools to refund extra fees charged within two weeks.
Featured Image: Shreya Pareek (For representation)
Like this story? Please send us emails and share your views at -thestoriesofchange@gmail.com. You can follow us on Facebook, Twitter, YouTube and Instagram.