How an innovative idea of creating labour banks in rural Karnataka reduced urban migration and empowered the community in the most difficult times. Know more about the unique idea and the man behind it. 
By Shreya Pareek
SD Baligar's life has always been full of challenges. Hailing from an extremely poor economic background, he could barely make his ends meet and started working at a very young age to support his family. After getting a vast experience of working for 20 years in social sector Baligar decided to start something of his own, an organization that could create impact in the lives of marginalised and give them opportunities which he himself didn't get.   
I still get tears in my eyes when I think about old days. I come from a very backward community. I would stay hungry entire day because I didn't have money to buy food, I didn't even have foot wears. My parents packed my bags and sent me to work when I was 16, I have been working in various organisations since then and finally got the courage to start something of my own," says Baligar.  
Holistic development of the rural community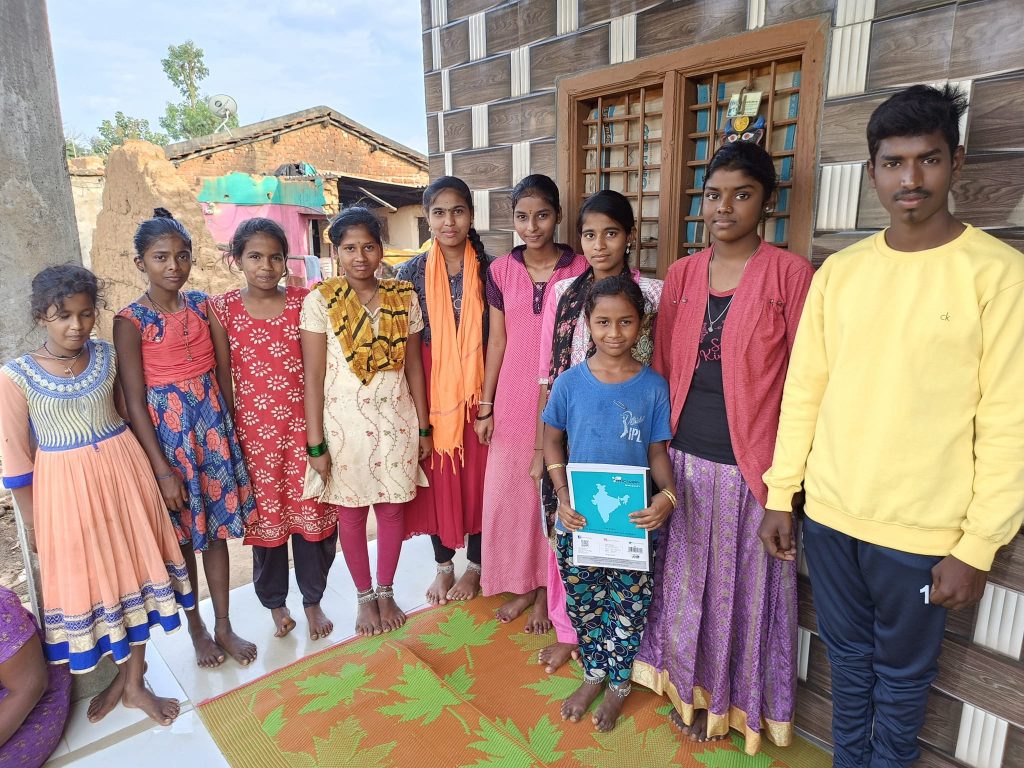 That is when Vanasiri Rural Development Society (VRDS) came into picture with an objective to protect natural resources and spread awareness about environment conservation. With time, VRDS's activities expanded to other areas as well including women environment and livelihood. It was the decision to convert VRDS from an NGO to a co-operative society in 2011 that changed thousands of lives. Started with a share capital of Rs. 2.5 lakhs that was raised with the help of around 700 SHG members, in just five years' time,  VRDS Co-op society now has share capital of over Rs. 5.5 crores with 2,000 members."
VRDS works with over 10,000 families in 100 villages of Haveri district with its head office in a small town Ranibennur. Coming this far was not easy, but VRDS utilized its seven years of trust and experience they had with the local community. The co-op society provided financial services which included micro loans for farming, art, livestock, etc. They also gave micro insurance for livestock. Apart from this, the interest rate on their loans is also less as compared to mainstream money lenders. While market interest rate is 28 percent, VRDS charges only 15 percent interest. 
"We encouraged them to open accounts with the cooperative and then grow their investments through the deposits and insurance policies that we offer. We were also supported by Microgram who agreed to directly fund our cooperative rather than the NGO which really helped us to scale up rapidly," says Baligar.  
Nagamma is one such lady who has immensely benefitted from VRDS' services. The 40-year-old sole earning member worked day and night to support her two daughters and a nephew. Tired of facing the poverty for several years, she took a loan of Rs. 50,000 from VRDS and started her flour mill. Now, every day after she comes back from her regular job as a cook at a government school, she manages her small enterprise which earns a profit of over Rs. 6,000 per month. And, Nagamma is just one example of VRDS' intervention. Just like her, Malleshappa too had spent his entire life in poverty, but a small help from VRDS to buy two goats has helped him come out of the poor condition. He has expanded his activity and has over 20 goats now. Not only this, his kids who had earlier dropped out of school due to lack of financial resources are back in the school. I have seen extreme poverty and worked on the field for over 20 years. That is why I know what kind of intervention is required," he says.  
Engaging the rural youth  
In addition to providing financial support, VRDS also focuses on providing sustainable livelihood to the community. That is when he came up with the idea of training para-vets as the livestock often fell sick and there was no medical aid to treat them in the village. 
 "There were many nursing homes and hospitals to treat people but not a single veterinary clinic to treat livestock. There were veterinarians who worked in 50 villages and since people were not aware of vaccination process or other health related issues, the livestock would die soon or had poor health," says Baligar.  
VRDS started training youth who had completed their high school to become para- vets. The idea was not only helped in improving the health of livestock but also provide employment to the rural youth. Along with this interesting idea of training para-vets, VRDS also enables women to be micro entrepreneurs through their "Udyogini" model. They train SHG women in maintaining accounting books for the co-operative and earn some extra income from it. VRDS acts as a channel between co-operative and the community. The Udyoginis are also responsible for efficient distribution of medicines in the village for livestock.  
"The idea behind these services is to stop migration of the women and youth. Also, these villages are male dominating, our aim is to provide equal respect to the women as well. Now when they become self-reliant, they have better status in the family and the community as some of them are even earning more than their spouse," says Baligar.  
The innovative idea of a labour bank  
In Haveri district, VRDS has come up with a unique idea of creating Labour Banks to address labour scarcity in 40 villages of the districts. The labour bank works on skill training, mobilising labour, and creating awareness about it. There are over 4,000 members in this bank who get regular job opportunities. The registered labourers are also working with MNREGA. Baligar said that this idea has significantly helped in reducing urban migration. As the labourer is getting significant jobs, health benefits, and even pensions from VRDS, they are content to continue living in their villages.   
Having come this far, they don't want to just stop here, but create larger impact in the lives of underprivileged.   
"We are also planning to provide credit facilities to farmers to engage in agriculture and help them achieve increased production," he says. In addition to this, VRDS will also be encouraging farmers to adopt organic farming and engage in bore well recharges too. 
"I want to work in just one district right now, but I would encourage people to take our methodology and replicate it in other areas," says Baligar.  From environment conservation to women empowerment and sustainable livelihood, VRDS has covered many grounds in Haveri district. Having created amazing impact, the team sometimes still struggles with financial resources and looks forward to get support with help of donations. 
This story was first published in Conversations Today, a monthly tabloid that focuses exclusively on social issues and features social entrepreneurs, social workers, NGOs, and inspiring personalities.
Like this story? Please send us emails and share your views at – contact@thestoriesofchange.com. You can follow us on Facebook, Twitter, YouTube, and Instagram.