Hundreds of women have died in rural Kashmir due to a lack of gynaecologists in the area. Women in critical conditions often have to travel several kilometers to see a doctor, many of them die in transit. 
Maymoona, 45, reminds her ordeal when she was five months pregnant and she felt the acute abdomen pain. She, along with her sister-in-law, reached the nearest health centre in Gulzarpora Awantipora, 40 kms from summer capital Srinagar, where a dentist prescribed her some medicines.
The medicine Maymoona said could not relieve her pain and instead, she suffered miscarriage within three hours.
"I was newly married and my husband had gone to work when I went to the hospital to have a checkup. But, instead of finding a gynaecologist I was consulted by a dentist. This nightmare in the form of miscarriage was written in my fate, but the government is also responsible for not appointing gynaecologists in a place like Gulzarpora," she said.
At least 21 villages of Gulzarpora are without a gynaecologist, resulting in immense problems for the female patients here. Our reporter on a visit did not find any gynaecologist at the Primary Health Centre (PHC), Gulzarpora. There was just one dentist available for service.
The lack of gynaecologists has severely compromised patient care at the health centre. The female patients of the area recount how they return upset every time they visit the hospital with a gynaecological problem. The villagers said that they are forced to take expecting mothers to Pulwama for treatment, which is almost 17 kilometers from the village.
"The PHC is merely meant to avoid patients even in emergency situations by referring them to Pulwama. The patients referred either die on way to the tertiary hospital or reach in critical condition, many women gave birth to babies on way to district hospital Pulwama," said Maymoona.
The many cases of ignorance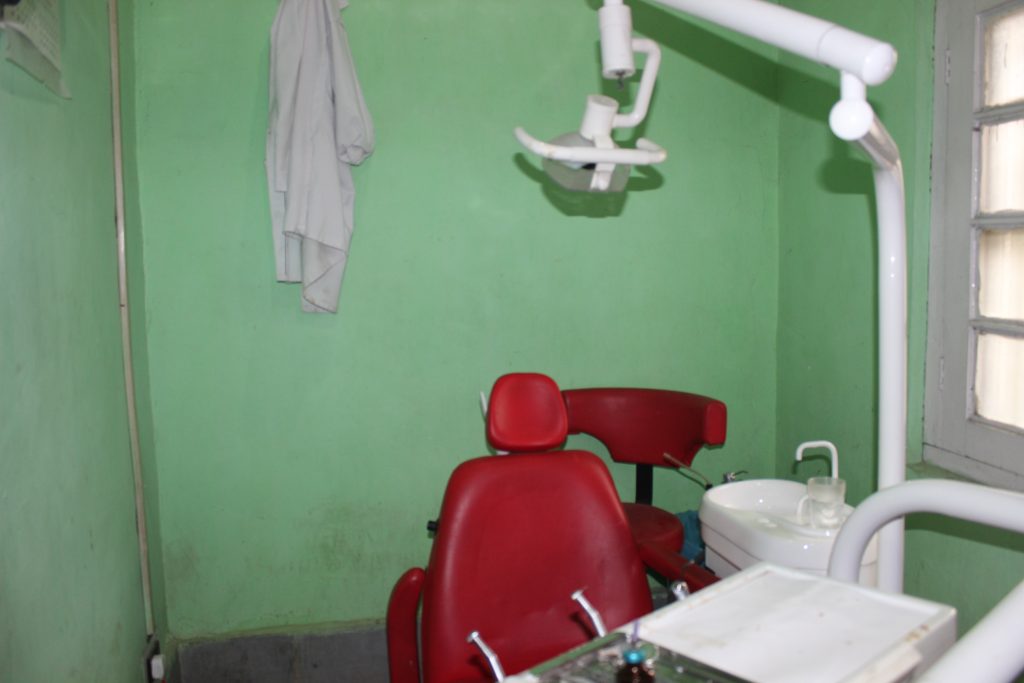 Like Maymoona hundreds of expecting mothers have become victims in the absence of gynaecologists in health centres located in rural areas of the valley.
Choti, 27, was nine-month pregnant when she was admitted to the sub-district hospital, Tral. "It was July 2013 when she was taken to the operation theatre for delivery. But due to incompetent staff and medical negligence, she died," said one of her relatives.
In July this year, a pregnant woman died due to the alleged medical negligence at Maternity and Child Care Hospital here in south Kashmir's Anantnag district. The death of the woman resulted in the protests by her family members and relatives inside the hospital building.
Deceased Shazia Jan, 25, wife of Rouf Ahmed of Shamsipora, Anantnag was admitted to MCCH Anantnag after she complained of labour pain. She was operated. Soon, she started feeling problems due to which doctors referred her to LD hospital Srinagar, but she died on the way.
The family members of the deceased alleged that doctors at MCCH hospital didn't operate her properly due to which she was referred to Srinagar for advanced treatment. "She died due to the negligence of doctors," they alleged.
The problem in rural hospitals even gets worse during the evening time. Chaotic and noisy scenes can be witnessed in rural hospitals after 4 PM due to the huge rush of patients needing emergency care. Every night patients and attendants are seen screaming in anger over the hospital authorities because a single doctor available on duty fails to handle the patient rush.
Many people are highlighting the videos of the helplessness of patients on social networking sites, questioning the government over lack of doctors in these hospitals.
"This hospital is the only hope for hundreds of villages. Most of the patients visiting the hospital in the evening hours need emergency care and many of them have to be admitted. How is it possible for a single doctor to handle such a huge rush?" asked a local Shareef Ahmad of Drangbal Pampore in Saffron town here.
Another young man Aftaab Ahmed who was attending his pregnant wife in Sub District Hospital Pampore, said it is bizarre that hospital authorities just depute a single doctor for night duty in such an overcrowded hospital.
The lack of doctors
"We have to face the ire of both the hospital management and patients. It is actually the failure of the government that messes up the things every night here. Even the locals have demanded at least two doctors to be deputed for night duty but authorities don't give a damn about it," said a doctor on the request of anonymity.
The patient rush at times, he added, delays his dinner till midnight.
In PHC Aripal located in hilly areas of south Kashmir's Tral people said that the hospital has no manpower to handle serious patients, especially delivery cases. Due to a dearth of doctors in the hospital, every day almost 5-10 cases are referred to sub-district hospital Tral. From there, some patients are even referred to Srinagar hospitals for specialized treatment.
In Sub District Hospital Tral the dearth of gynaecologists is so apparent that the hospital administration has violated the Indian Public Health Standard norms as the Rashtriya Bal Swasthya Karyakram (RBSK) and BUMS doctors are openly handling the Out Patient Department (OPD).
According to a source, two RBSK/BUMS gynaecologists are handling the OPD section where more than 400 patients visit every day. While as, the BUMS doctors who are not capable to handle the OPD are posted on night duties.
A BUMS female gynaecologist is posted in the gynaecology section, otherwise, she is posted at a Primary Health Centre Batagund. A senior doctor at the hospital said there is a huge burden on the doctors due to which the patient care is compromised and incompatible staff is given the task.
"We are not able to examine all the patients properly as there is a dearth of doctors in the hospital. We need more doctors to run this hospital, which has an impressive building, but sadly no one is ready to serve here. The shortage of doctors means overburdening of the staff and more referrals to Srinagar. Usually, for night duties a doctor is illegally brought from other hospitals," our source said.
Pertinently for the past 30 years, many expecting mothers died at the gynaecology section of the hospital.
Security reasons behind doctors' absence?
Sources said one of the reasons for the staff crunch at SDH Tral is that doctors from the rest of the valley are not willing to join duties in Tral because of security concerns. SDH Tral caters to about 87 villages in its catchment. The locals complained that due to the absence of an adequate number of doctors and paramedic staff patients are forced to visit private clinics and other hospitals for treatment. The locals rued the official apathy and are distressed with the present scenario of the hospital.
People from rural Kashmir said that they have approached authorities many times, requesting them to improve healthcare at the hospital. However, nothing was done.
Despite the available pool of qualified doctors, the government, over the years, has failed to address the dearth of gynaecologists in Kashmir's rural hospitals taking the toll on expecting mothers.
A report suggests that in Kashmir's two medical colleges, 16 post graduates in gynaecology pass out every year. This includes 10 from Government Medical College (GMC) Srinagar and six from SKIMS Medical College Srinagar. Moreover, 12 doctors acquire a diploma in gynaecology every year from GMC Srinagar. However, despite 28 doctors qualifying as gynaecologists every year in Kashmir, rural hospitals here are grappling with a shortage of these specialists.
As per the department of health J&K, there are 10 district hospitals and 46 community health centers/sub-district hospitals in Kashmir. As per the Indian Public Health Standards (IPHS) guidelines, each district hospital (upto 100 beds) must have at least two gynaecologists and each community health center/sub-district hospital one gynaecologist.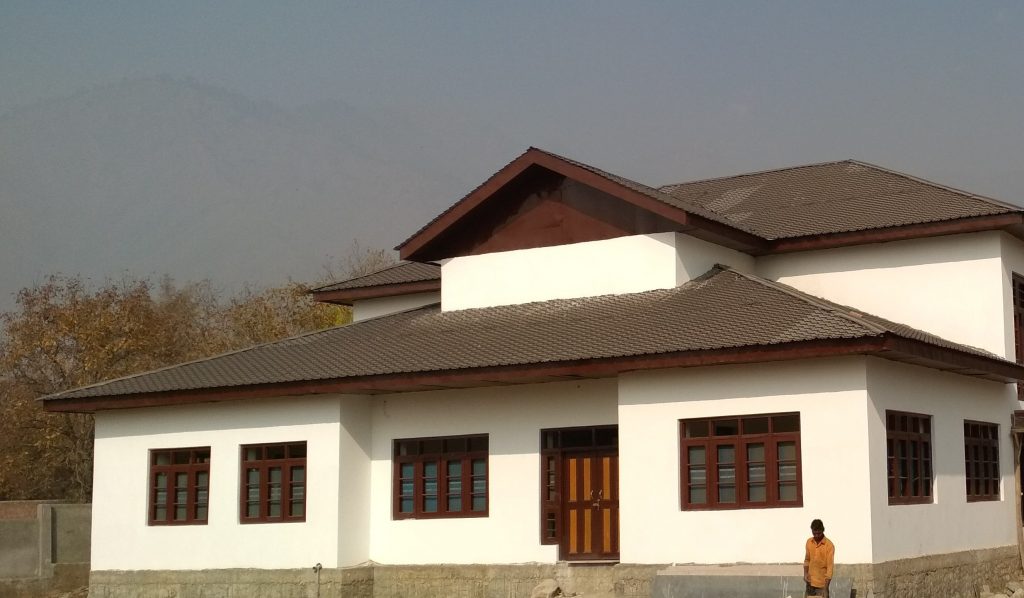 Local newspaper Greater Kashmir has quoted a senior official in the Health and Medical Education department saying that the government, over the years, has failed to address the shortage of specialists in rural healthcare.
"No new posts have been created over the past two decades, no substantial recruitment has taken place," a senior official said. He said in the recent past, the government has announced new maternity hospitals, but no steps were taken to augment the staff.
Photos: Irfan Amin Malik
Featured image for representation only. Credits: Shreya Pareek
Like this story? Please send us emails and share your views at – contact@thestoriesofchange.com. You can follow us on Facebook, Twitter, YouTube, and Instagram.
If you like our grassroots journalism and would like to help us in bringing out more such stories of change, please support us here.